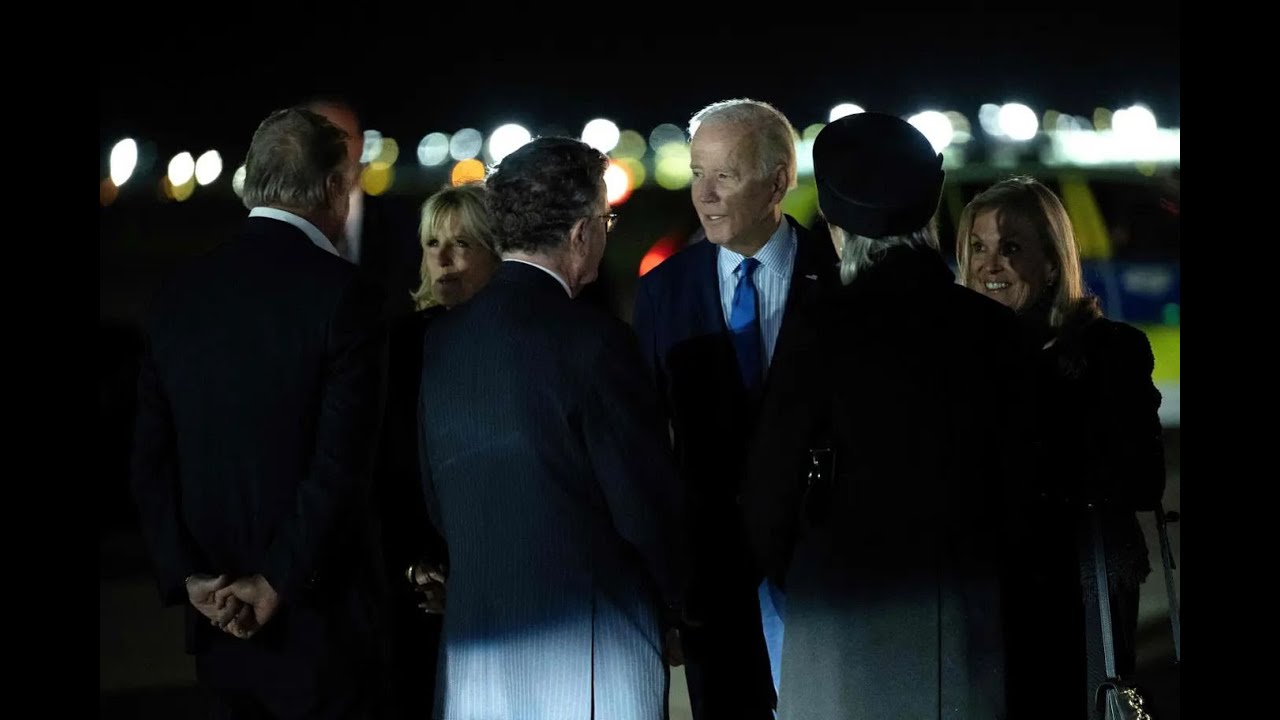 US president Joe Biden arrives in London on Air Force One ahead of Queen's funeral
The US President and first lady Jill Biden arrived at the London airport on Air Force One just before 10pm on Saturday.
On Monday, he will join a plethora of world leaders at Westminster Abbey in paying their respects to the late monarch.

The Bidens were warmly greeted at the aiport by the US ambassador to the UK Jane Hartley, Lord Lieutenant of Essex Jennifer Tolhurst and a number of other high-ranking officials.

The US president and his wife were later photographed leaving Stansted Airport in their motorcade, sat in an armoured state car – the same as that which carries him on any trip away from the White House, known to the US secret service as 'The Beast'.

After the death of the Queen, Biden issued a proclamation directing that all US flags be flown at half mast "as a mark of respect for the memory of Queen Elizabeth II" until sunset on the day of her burial.

Before making the flight to London, he spoke with the new King to offer his condolences.

Mr Biden "conveyed the great admiration of the American people for the Queen" to her son, and credited her "dignity and constancy" with having "deepened the enduring friendship and special relationship between the United States and the United Kingdom".


Heads of state and overseas government representatives, including foreign royal families, governors-general and realm prime ministers will gather initially at the Royal Hospital, Chelsea and travel under "collective arrangements" to Westminster Abbey.

Among the 2,000 people invited are other representatives of the realms and the Commonwealth, the Orders of Chivalry including recipients of the Victoria Cross and George Cross, government, parliament, devolved parliaments and assemblies, the Church, and Her Majesty's patronages.