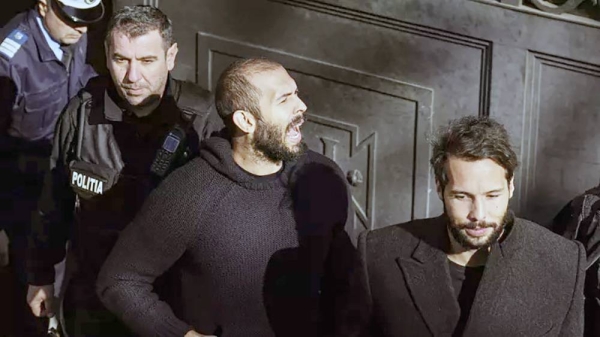 Tate swaps prison for house arrest after winning appeal in Bucharest
Self-proclaimed misogynist and influencer Andrew Tate and his brother Tristan are to be released from prison in Romania and put under house arrest for 30 days after winning an appeal in Bucharest on Friday
The British-US citizen was detained in December and has spent the last few months in jail on suspicion of organized crime and human trafficking.

The Bucharest Court of Appeal rejected the prosecution's proposal to extend the pre-trial detention and instead ordered him to be placed under house arrest.

According to Ramona Bolla, a spokesperson for Romania's Directive of Investigating Organized Crime and Terrorism (DIICOT), Tate's representatives challenged a judge's decision last week to extend his arrest a fourth time for 30 days, said Ramona Bolla, a spokesperson for Romania's anti-organized crime agency, DIICOT.

The former professional boxer, who has more than 5 million Twitter followers, was detained along with his brother Tristan and two Romanian women.

All four won an appeal Friday and will remain under house arrest until April 29, Bolla said. None of the four has yet been formally indicted.

Andrew Tate was previously banned from various social media platforms for expressing misogynistic views and hate speech.

The 36-year-old has repeatedly claimed Romanian prosecutors have no evidence and alleged their case is a "political" conspiracy designed to silence him.

DIICOT said in a statement after the December arrests that it had identified six victims in the human trafficking case who were allegedly subjected to "acts of physical violence and mental coercion" and sexually exploited by members of the alleged crime group.

The agency said the Tate brothers recruited their victims by seducing them and falsely claiming to want a relationship.

The victims were later intimidated, placed under surveillance and subjected to other control tactics while being coerced into engaging in pornographic acts for the financial gain of the crime group.