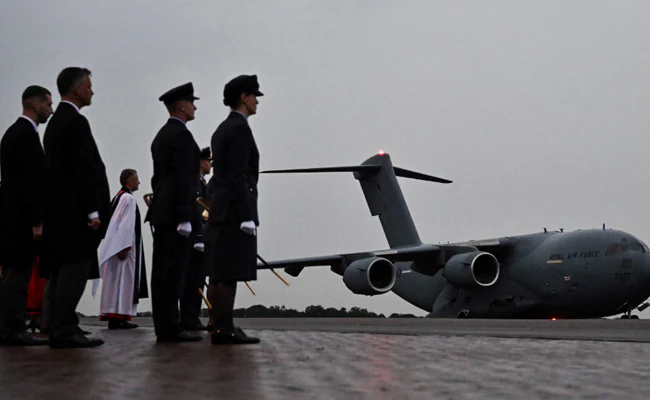 Plane Carrying Queen Elizabeth's Coffin Arrives In London
Queen Elizabeth Death: The plane landed at Northolt, where PM Liz Truss was among the group of military and civic figures to receive it.
The Royal Air Force plane carrying the coffin of Queen Elizabeth II arrived in London on Tuesday after being flown from Edinburgh, accompanied by her daughter Princess Anne.

The C-17 Globemaster plane, recently used for aid missions in Ukraine, arrived at the Northolt airbase at 6:54 pm (1754 GMT) ahead of her funeral in the British capital on Monday.