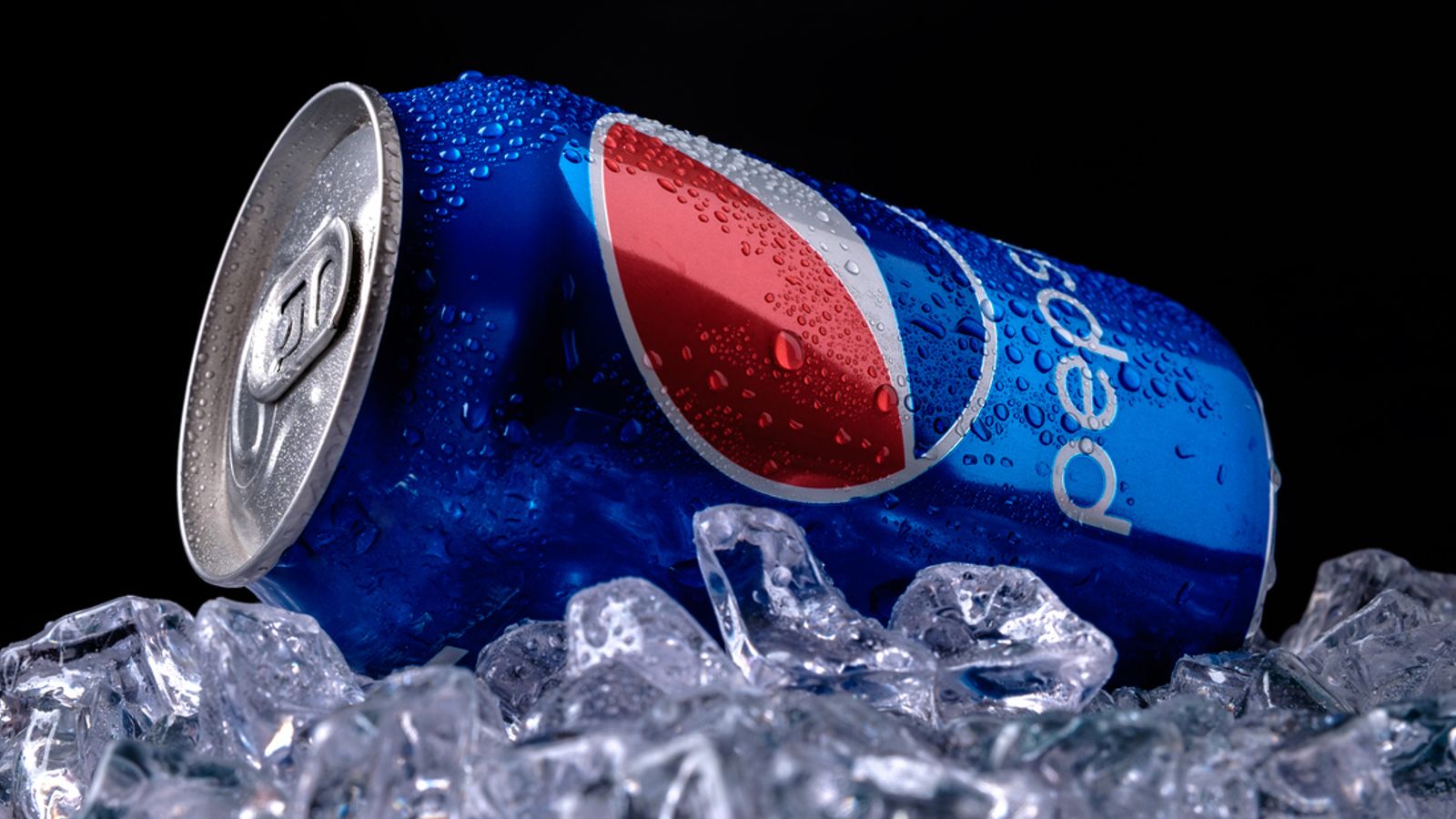 Pepsi dramatically cuts sugar content in its classic drink
Pepsi has slashed the sugar content in its classic fizzy drink by 57%, saying it is part of its work to "provide healthy products" to customers.
Pepsi has slashed the sugar content of its classic drink by more than half.

Shops will now sell cans and bottles with 57% less sugar - 4.55g per 100ml.

The "reformulated" Pepsi is sweetened with a blend of acesulfame potassium and sucralose, PepsiCo said in a statement.

The changes mean a 330ml can will have contain 15g of sugar, when previously it was 36g.

A two-litre bottle will have 91g, down from 213g, and the sugar content of a 500ml bottle has been cut from 53.25g to 22.75g.

The new bottles and cans hit supermarket shelves in March, but pubs and restaurants will continue to serve the higher sugar version.

PepsiCo said its team had been "been working to reformulate this product so that it has less sugar but still maintains the great taste people expect".

"Our recipe change is part of our ongoing work to provide healthy products. We have updated the nutritional labelling on pack and on our website," it said.


'I just don't understand the logic'

The jury was out on Twitter as to whether their efforts had been a success.

Many said the change had taken them by surprise.

One person said it tasted "foul". They wrote: "Regardless of a 'healthier' drink. It's now disgusting."

Another said: "I just don't understand the logic... No one was buying classic Pepsi who wanted a low sugar alternative. There will be zero customer demand for this."

Customers also voiced health concerns.

"I'm allergic to sweetener and it totally caught me out today," one person wrote.

Diabetes UK flagged the change to diabetics who use Pepsi as a hypo treatment to boost blood sugar levels when they drop too low.

"If you use Pepsi as a hypo treatment then it is important to be aware of this change, as you are likely to need a larger volume of the new version to effectively treat your hypo," the organisation said in a statement.

One person wrote on Twitter: "As a T1 diabetic this is equally annoying. When my blood sugar is low, I need something high sugar & quick. I'm running out of options as sugars are lowered & replaced by sweeteners in products."

The changes could, however, prove cheaper for Pepsi fans.

Responding to comments on Twitter, the company said it had reduced the manufacturer recommended retail price of the classic drink due to the change in recipe.

Still, it is up to retailers to decide the final price on shelves.