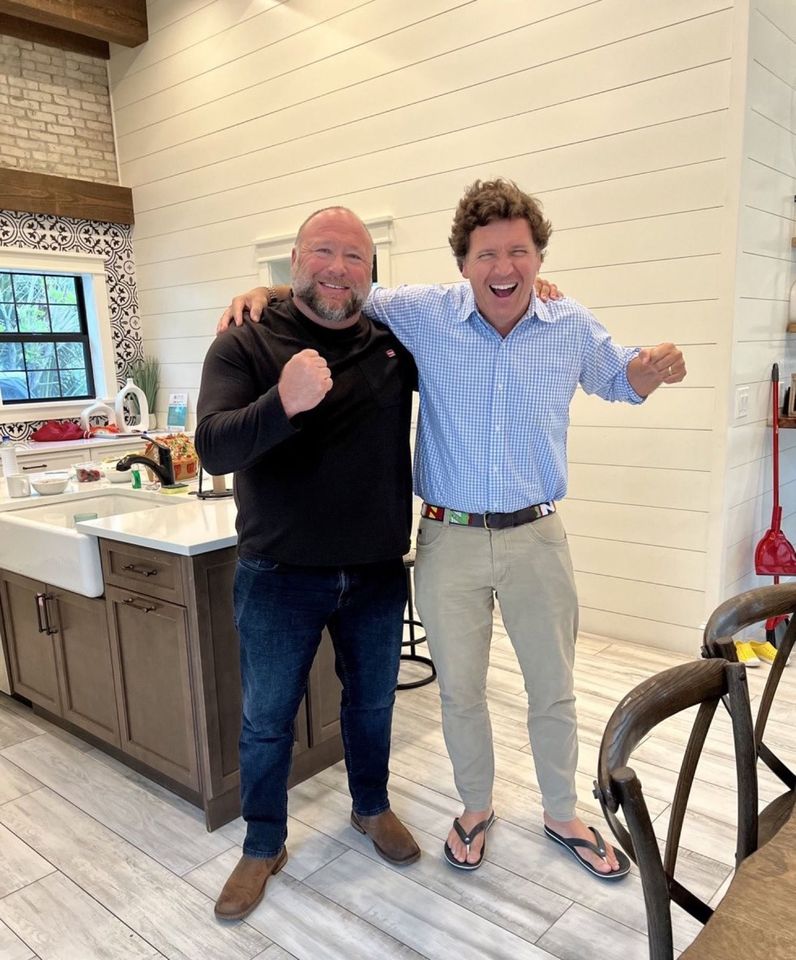 'Mistake after mistake': Carlson's exit caps chaotic year for Murdoch's Fox
The removal of a conservative kingmaker has raised questions about the influential media empire's future.
Tucker Carlson's exit from Fox News caps a chaotic year for Rupert Murdoch's media empire. The removal of the network's most popular host has raised questions about the future of Fox News and its role in the conservative movement.

Carlson, who hosted the nightly show "Tucker Carlson Tonight," was a major force in shaping the Republican Party's agenda in recent years. His show was a platform for right-wing talking points and conspiracy theories, and it helped to popularize the "Great Replacement" theory, which falsely claims that white Americans are being replaced by immigrants.

Carlson's departure comes at a time when Fox News is facing increasing scrutiny from both the left and the right. The network has been accused of spreading misinformation and propaganda, and it has lost viewers in recent years.

Murdoch, who is 92, has been trying to turn around Fox News' fortunes. He has hired new executives and made changes to the network's programming, but it is unclear whether these changes will be enough to reverse the network's decline.

The removal of Carlson is a major blow to Fox News. He was the network's most popular host and he had a loyal following among conservatives. His departure is a sign that Fox News is struggling to maintain its grip on the conservative movement.

It is unclear what the future holds for Fox News. The network is facing increasing competition from other conservative media outlets, such as Newsmax and One America News Network. It is also facing a changing media landscape, as more and more people are getting their news online.

Murdoch has said that he plans to stay on as chairman of Fox Corporation, the parent company of Fox News, until he dies. However, it is unclear who will succeed him. His sons, Lachlan and James, are both involved in the company, but it is not clear if either of them is interested in taking over the top job.

The future of Fox News is uncertain, but one thing is clear: the removal of Tucker Carlson is a major turning point for the network.