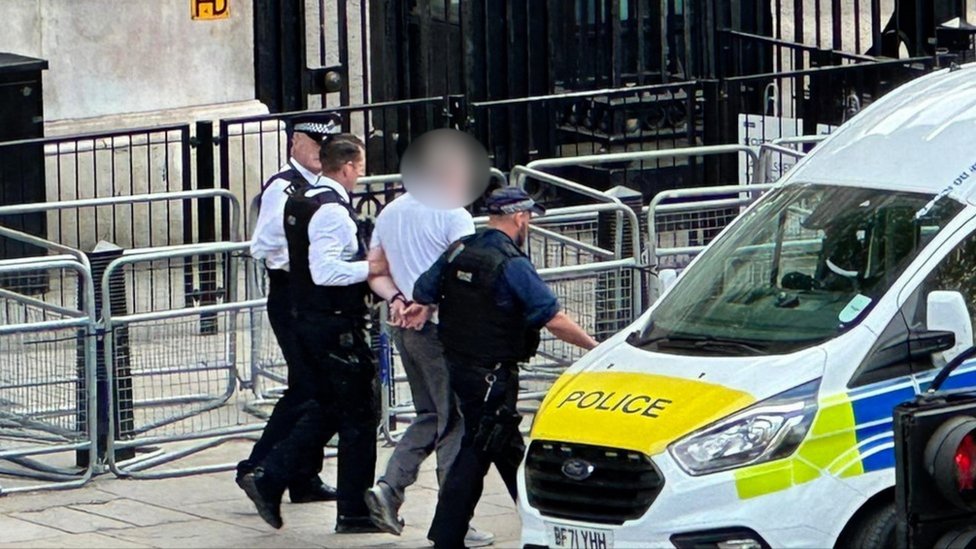 Man Arrested After Car Crashes into Downing Street Gates
A man has been arrested after a car crashed into the gates of Downing Street, the home of the British Prime Minister.
No one was injured in the incident.

The man was arrested on suspicion of criminal damage and dangerous driving, but the incident is not being treated as terror-related.

The area was partially evacuated and the road was closed, but it has since reopened to traffic.

The car was searched and a mobile phone was removed as evidence.

The Prime Minister and the Chancellor were in Downing Street at the time of the crash.