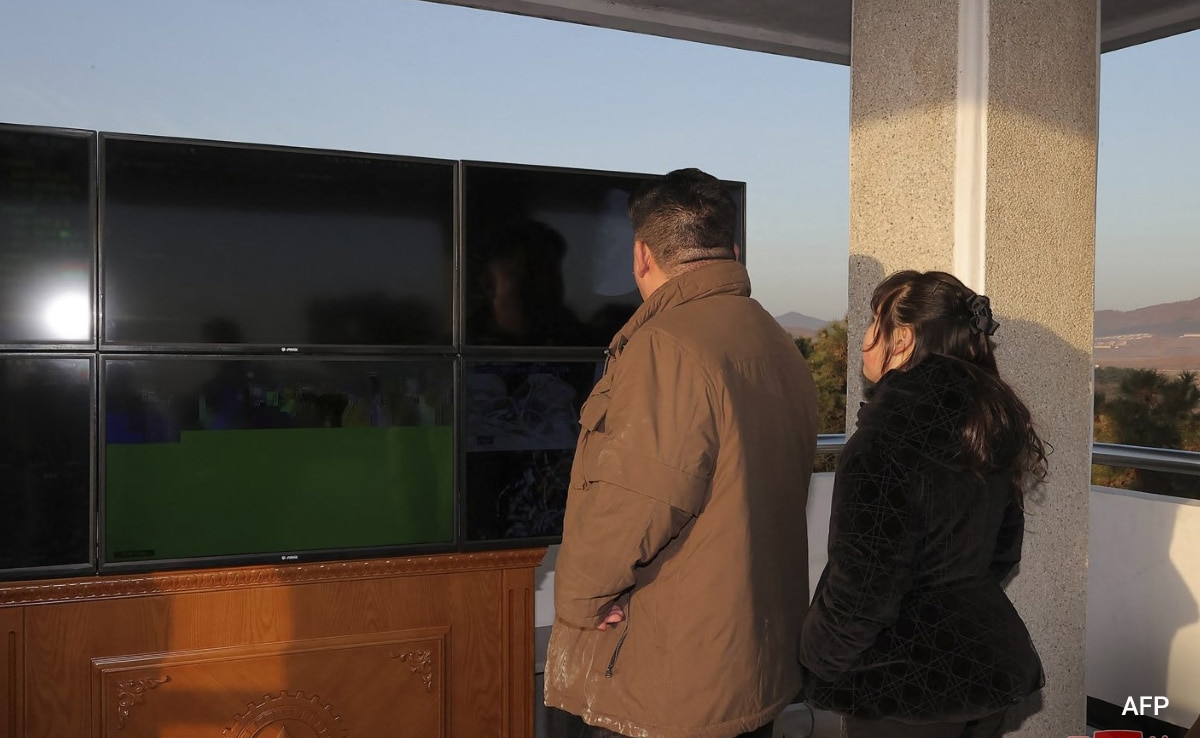 Kim Jong-Un's Daughter Spotted Wearing Dior Jacket Worth $2,800 At Missile Launch
North Korean leader Kim Jong-un's daughter was spotted wearing an expensive Christian Dior jacket at a missile launch last week.
The high-end fashion label Christian Dior is a famous brand everywhere in the world. This popular brand appears to be a favourite of North Korean leader Kim Jong-un's 'beloved daughter Kim Ju-ae too.

According to a report by The Washington Post, Kim Ju-ae, who is thought to be about 10 or 11 years old, was photographed by North Korean state media attending yet another missile launch with her father last week. Kim Ju Ae was wearing a black quilted jacket. The Hwasong-17 test launch was overseen by North Korean leader Kim Jong Un and his daughter on March 16.

South Korean broadcaster TV Chosun, noting the distinctive stitching on it, reported Wednesday that the jacket looked exactly like one being sold by French luxury fashion house Christian Dior.

This time it was a Hwasong-17, capable of reaching the US mainland, that Pyongyang said it fired to demonstrate a "tough response posture" to ongoing US-South Korea military drills.

According to the website of the fashion house, the jacket retails for $2,800 in both the 10- and 12-year-old sizes in the United States.

"The hooded down jacket honours House heritage with the iconic Cannage motif," Dior says.

According to The Metro News, Ju-ae, one of Kim's three known children, only appeared in public for the first time last November-at a massive ballistic missile launch, of course. She was, for a time, simply known as Kim's 'beloved daughter', though some see her sudden presence in the public eye as a sign she's his heir-apparent.

North Korean leader Kim Jong Un, accompanied by his daughter, oversaw the test-firing of the Hwasong-17 missile.

Today again, North Korea claimed it had tested an underwater nuclear attack drone able to unleash a "radioactive tsunami," as it blamed recent US-South Korea exercises for a deteriorating regional security situation.

Pyongyang carried out military drills of its own in response this week, the official Korean Central News Agency said, including testing a new nuclear-capable underwater drone.