Jeff Bezos has kept his family life out of the spotlight. Not much is known of his only daughter with ex-wife MacKenzie Scott – not even her name.
Jeff Bezos's partner, Lauren Sanchez, secretly shot her first-ever scripted film over the summer – and it may feature Bezos's teenage daughter in a small role, according to digital media publication Puck.

The multi-million dollar film, "The Golden Door," was reportedly self-financed by Sanchez and is not yet ready to be released.

However, Puck, citing people close to the film's production, reported that Bezos's teenage daughter was an intern on the project and was even given a small speaking role.

The report said that both Sanchez and Bezos paid visits to the set, though creative differences between Sanchez and some production staff led to several film crewmembers quitting before the film wrapped. Puck also reported that Sanchez fired the film's director after the project was finished shooting.

Though "The Golden Door" is Sanchez's first foray into scripted film, she has worked in media for most of her career. Sanchez is a former reporter and anchor who later started an aerial film and production company called Black Ops Aviation. The production company was reportedly hired to work with Bezos's space venture Blue Origin before their relationship was announced.

Not much is known about Jeff Bezos's children.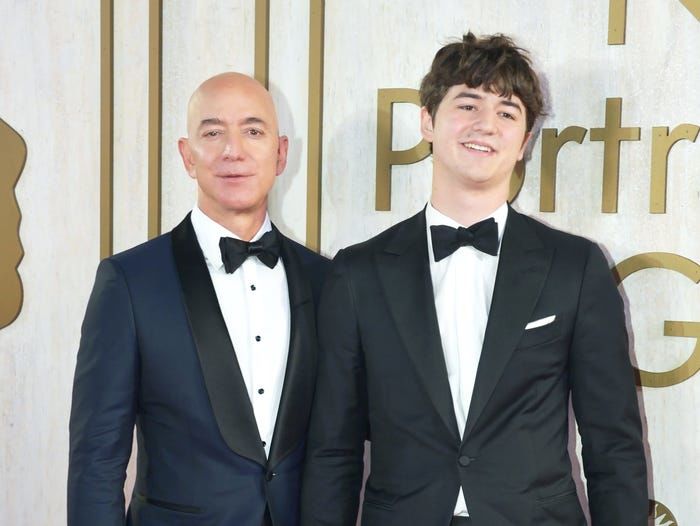 Bezos shares four children – three sons and one daughter – with his ex-wife, MacKenzie Scott. According to The Independent, their eldest son, Preston Bezos, was born in 2000 and attended his father's alma mater, Princeton University.

However, Bezos has managed to keep his other children's identities largely under wraps, and the names of his other three children are not easily found on the internet, making a potential film cameo for Bezos' only teenage daughter particularly noteworthy.