Iran state broadcaster just reported that British dual national Alireza Akbari has been executed over charges of spying for the UK. Akbari had served as a deputy defence minister under Ali Shamkhani, the current secretary of Iran Supreme National Security Council.
Mr Akbari's family had been asked to go to his prison for a "final visit" on Wednesday and his wife said he had been moved to solitary confinement.

The ex-deputy Iranian defence minister was arrested in 2019 and convicted of spying for the UK, which he denied.
The UK had urged Iran to halt the execution and immediately release him.

On Friday, UK Foreign Secretary James Cleverly warned that "Iran must not follow through with their brutal threat of execution".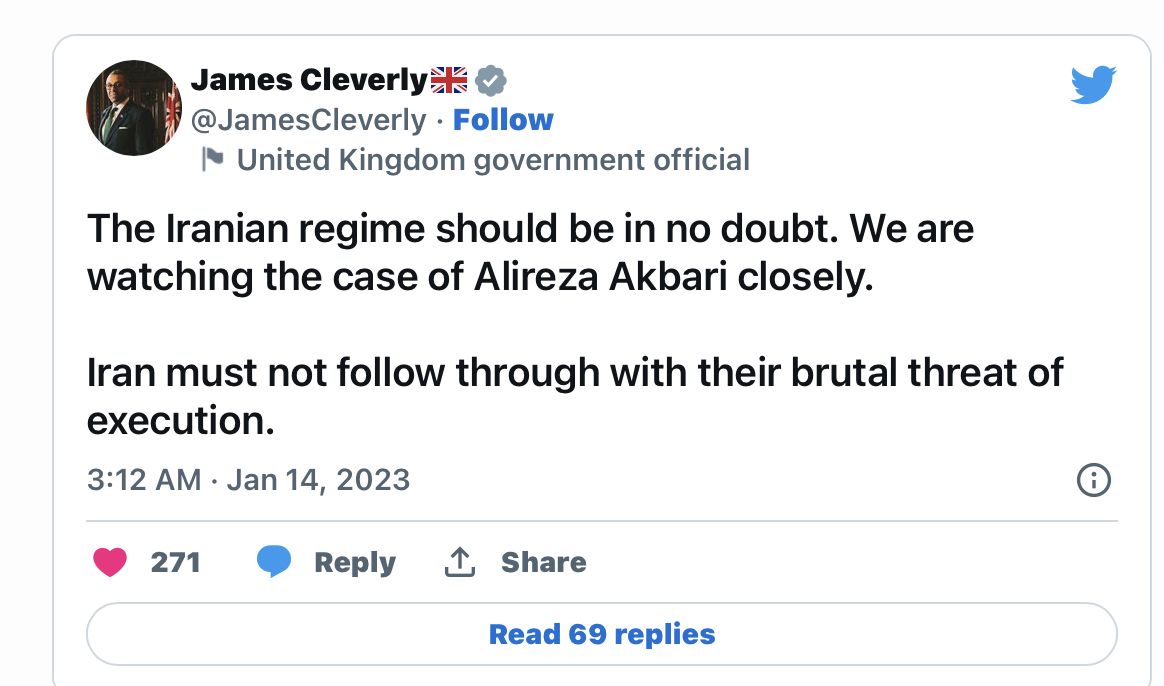 The tweet fail to impress the Iranians, and they executed the British-Iranian.