Three of the top 10 are in Hawaii and two are in Florida.
St. George Island beach in Florida has been named the best beach in the US for 2023.

The 14-kilometre stretch of white sand was chosen for its natural beauty, lack of development and the many activities available to beachgoers.

It was given the top spot by Florida International University Professor Stephen Leatherman, also known as Dr Beach. For the past 33 years, he has been ranking America's 650 public beaches, ending up with a top 10 list.

Why was St. George Island ranked as America's best beach?

"There's just so many things that capture my imagination there," Leatherman said of St. George Island beach. "It's an idyllic place."

The beach is part of the state park on St. George Island just off the Florida Panhandle. The park covers about 2,000 acres (810 hectares) on the east end of the island, connected by a bridge to the mainland across Apalachicola Bay, famed for its oysters. The other sections of the island contain a small village, restaurants, rental homes and motels, but not much else.

And that's the way Leatherman likes it.

"People can have the best of both worlds there, just miles and miles of unspoiled beaches," he said.

The island has been battered over the decades by tropical storms, most recently by Hurricane Michael in 2018. That deadly Category 5 storm made landfall about 80 kilometres northwest in Mexico Beach, but packed enough punch to level many St. George Island sand dunes and damage park facilities.

"Since that time, staff and volunteers have made great strides toward getting the park back to normal," park officials said on its website.

What are the top 10 beaches in the US?

Here is Dr. Beach's complete 2023 top 10:

1. St. George Island State Park, Florida Panhandle

2. Duke Kahanamoku Beach, Oahu, Hawaii

3. Coopers Beach, Southampton, New York

4. Caladesi Island State Park, Dunedin/Clearwater, Florida

5. Lighthouse Beach, Buxton, Outer Banks of North Carolina

6. Coronado Beach, San Diego

7. Wailea Beach, Maui, Hawaii

8. Beachwalker Park, Kiawah Island, South Carolina

9. Poipu Beach, Kauai, Hawaii

10. Coast Guard Beach, Cape Cod, Massachusetts

Where else was in the top 10?

A second Florida Gulf Coast beach, Caladesi Island State Park near Clearwater and Dunedin, ranks fourth on this year's list. It's reachable mainly by ferry and private boat, or a long walk from Clearwater Beach depending on the tides.

Despite the name, Caladesi isn't a true island any longer because an inlet closed off, Leatherman said.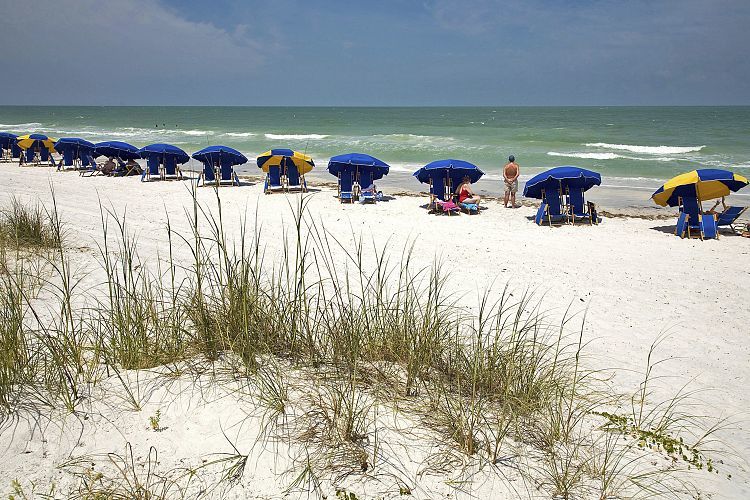 "The white beach is composed of crystalline quartz sand, which is soft and cushy at the water's edge, inviting one to take a dip in the sparkling clear waters," he said.

Caladesi has boardwalk nature trails and kayaking through mangroves that are home to numerous species of fish, birds and other animals.
How did Dr beach choose the best beaches in America?

Professor Leatherman uses 50 criteria to evaluate beaches including sand type, wave action, whether lifeguards are present, the presence of wildlife, the level of development and crowding, and many other factors.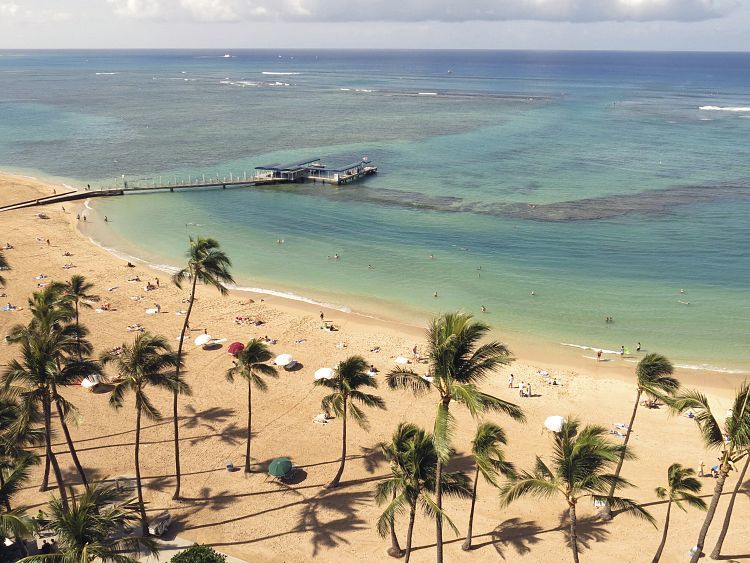 Extra credit is given to beaches that forbid cigarette smoking, mainly because of the need to prevent discarded butts. None were seen during a recent visit to St. George Island, he said.