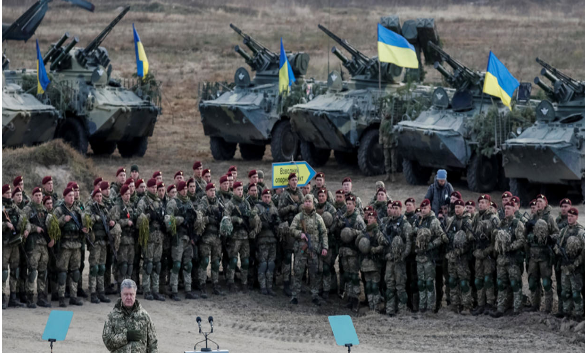 Defense Minister:  Ukraine   Mobilizes   One Million Fighters  to Liberate  Lands  Seized by Russia
Ukrainian Defense Minister Oleksiy Reznikov confirmed that his country's army is mobilizing a combat force of about one million personnel; with the aim of restoring lands in the south of the country, which is under the control of Russian forces.
"This attack will be reinforced by using Western weapons", Reznikov said, adding that President Volodymyr Zelensky gave orders to restore coastal areas in the south, which are crucial to the Ukrainian economy.

He pointed out that his country has a force of one million strong, consisting of 700,000 soldiers and another 300,000 from the National Guard, the police, and the border forces.
---