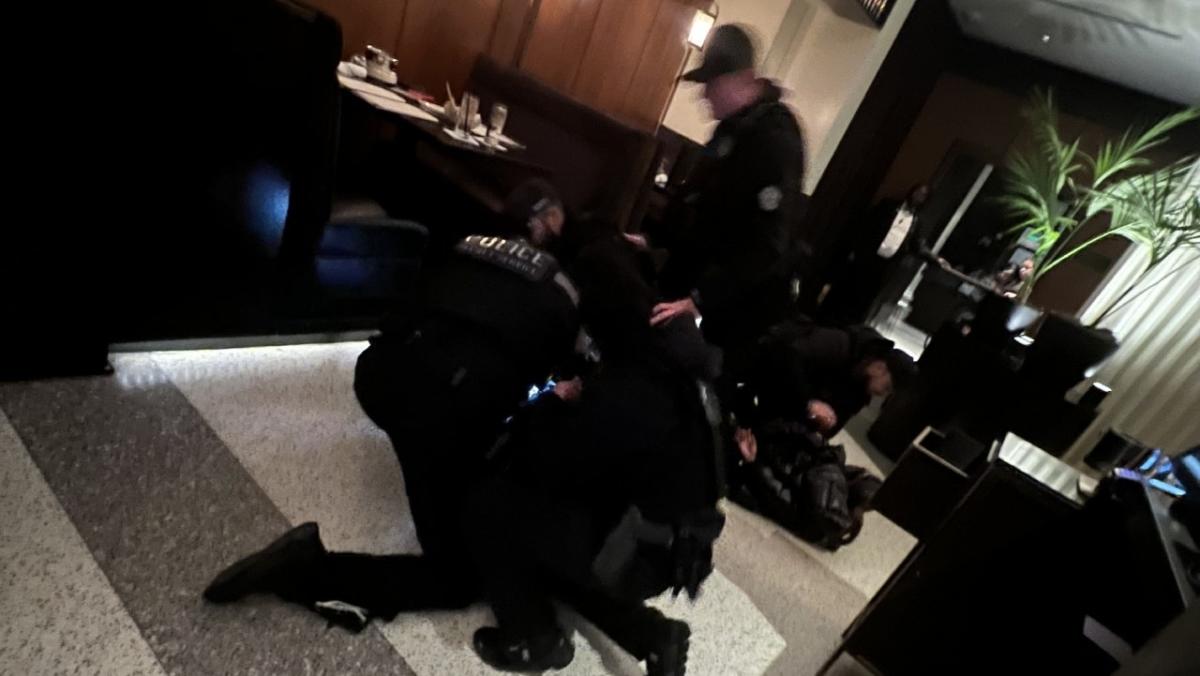 Couple arrested by Secret Service at restaurant a block from the White House: 'Something out of a movie'
U.S. Secret Service (USSS) officers with guns drawn arrested a couple during happy hour at a restaurant just a block from the White House on Tuesday.
Diners at Joe's Seafood, Prime Steak and Stone Crab were shocked as they witnessed the incident, including a patron named Jalen who described the scene "like something out of a movie," according to NBC4.

"The next thing we heard was, 'Everybody get down,'" recounted Jalen, who told the outlet that he had gone to the upscale eatery with a coworker for something to eat when suddenly they saw "Secret Service and guns drawn."

Officers subsequently shut down the block adjacent to the restaurant and nearby hotel for several hours, NBC4 reported.

"At approximately 5:30 p.m. [on Tuesday], Secret Service Uniformed Division officers conducted a tag check on a parked, unoccupied vehicle at 15th St NW and H St NW," the USSS said in a statement provided to Fox News Digital.

"The vehicle was determined to be stolen. Two individuals were subsequently arrested, one for unauthorized use of a vehicle and the second for carrying a pistol without a license," the USSS explained.

The USSS said the two suspects were later taken to the 2nd District for processing, and added that they do not release the names of those arrested as a matter of practice.